WELCOME
JOIN US AT FALL REGIONAL WORKSHOPS.
Check out three opportunities to help your media staff with early training — NOW, when they really need it.
Kent State University, Kent, Ohio, Oct. 3
Otterbein University, Westerville, Ohio, Oct. 9
Bowling Green State University, Bowling Green, Ohio, Oct. 10
WHAT AN EVENT IT WAS!
OSMA's 2017 state convention March 24 and 25 is now a memory for the students, their teachers and speakers. It was two days of sessions, on-site contests and the awards banquet. Keynoter, columnist and Pultizer Prize-winner Connie Schultz told more than 300 attendees to find their tribes and tell the stories of those who can't tell their own. If you didn't get a chance to attend the banquet, you can watch her speech in full here.
Students received awards for pre-entered individual contests and overall publications, as well as day-of contest. For those who missed the Saturday presentation of the day-of contest winners, check it out here to see if your school made the list!
MEET OUR 2017 KEYNOTE SPEAKER, CONNIE SCHULTZ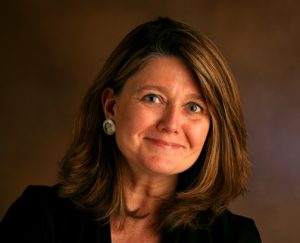 Connie Schultz is a Pulitzer Prize-winning, nationally syndicated columnist for Creators Syndicate, and Professional in Residence at Kent State University. In 2005, she won the 2005 Pulitzer Prize for Commentary for columns that judges praised for providing "a voice for the underdog and the underprivileged." Her work has appeared in the New York Times, the Washington Post, Politico, Parade, the Atlantic, ESPN Magazine and Democracy Journal.
Schultz was also a Pulitzer Prize finalist in feature writing for her series, "The Burden of Innocence," which chronicled the ordeal of Michael Green, who was imprisoned for 13 years for a rape he did not commit. The week after her series ran, the real rapist turned himself in after reading her stories. The series won the Robert F. Kennedy Award for Social Justice Reporting, the National Headliner Award's Best of Show and journalism awards from Harvard and Columbia universities.
She is the author of two published books: "Life Happens – And Other Unavoidable Truths," a collection of essays, and "…and His Lovely Wife," a memoir about her husband Sherrod Brown's successful 2006 race for the U.S. Senate.
Schultz and her husband have four grown children and five grandchildren. They live in Cleveland, Ohio with their rescue dog, Franklin.
Questions? Contact Candace Bowen at cbowen@kent.edu.
Save
Save
Save
Save
Save
Save
Save
Save
Save
Save
Save