Extended deadline:
REGISTER BY MARCH 22 TO JOIN US for the STATE CONVENTION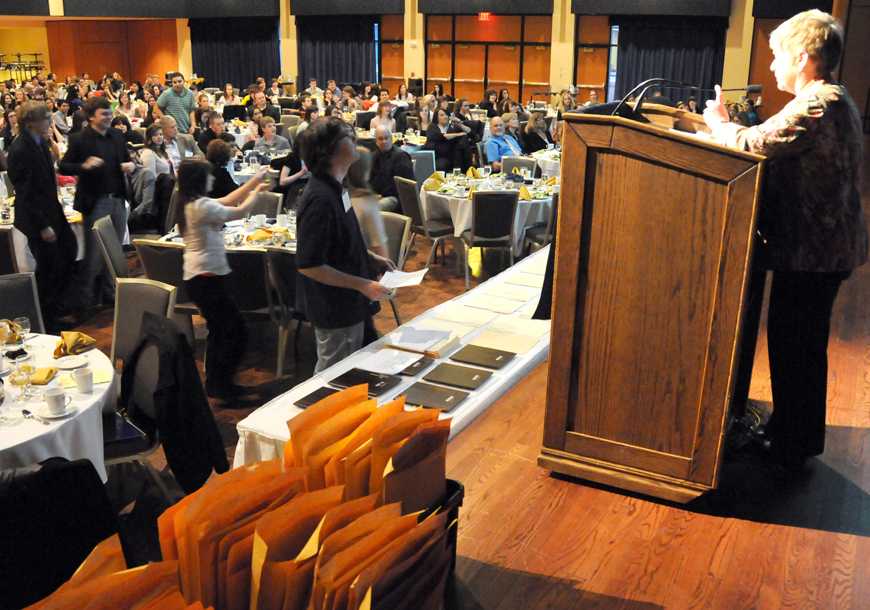 Help us kick off a new campaign
Sixteen states have New Voices legislation to protect student media and student voices! Why not Ohio?! Our OSMA state convention will include information about how YOU can and MUST get involved to get this passed here. We need your stories — especially about crazy, meaningless censorship — and we need your connection with state legislators — especially those who might sponsor or support a New Voices bill. Check out what others have done on the Student Press Law Center site.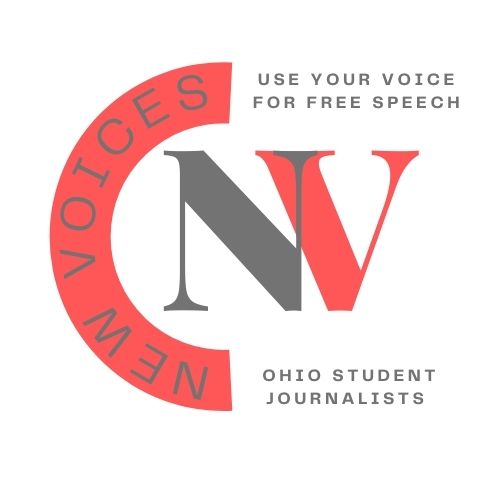 Our keynoter knows what it's like to fight censorship
Cathy Kuhlmeier was one of three students involved in the 1988 U.S. Supreme Court Landmark case Hazelwood v. Kuhlmeier. The case involved censorship of articles in The Spectrum student newspaper of Hazelwood East High School in St. Louis, Missouri. The school principal removed articles concerning teen pregnancy and divorce because he felt individuals could be identified in the articles. The Court ruled against the students, which ran counter to the 1969 decision in Tinker v. Des Moines where students did not shed their rights at the schoolhouse gate. The justices determined that school administrators could, under some specific circumstances, exercise prior restraint of school sponsored expression. Unfortunately, over the years, many administrators have pushed that much further than the case really allowed.
Kuhlmeier actively travels and speaks regarding her experiences with censorship and talks with state legislatures across the country about New Voices USA in hopes to pass laws by state to restore rights to student journalists. She regularly teaches Zoom and Google classes with advisors and students from coast to coast educating them on her personal experiences with the case that can't be read about in the textbooks.
Join us Friday, April 14 for an afternoon of inspiring sessions and stay for Kuhlneier's keynote and lots and lots of awards fro YOUR work.
Check-in is from noon to 12:50 p.m. at Franklin Hall with four time slots for learning sessions from 1 to 5 p.m., followed by the awards banquet in the Ballroom of Kent State's Student Center. We'll enjoy a good meal and hear from this inspirational speaker. Then you will have a chance to receive kudos for what went well and suggestions on how to keep improving based on word you submit in late January. Your publication's name — and YOURS — can be up on the screen at the awards banquet. (Check out the PowerPoint below for last year's winners). Saturday, April 15 from 9 a.m. to noon for those who want to stay overnight or those who can return are sessions designed for what YOUR staff needs. We'll tailor the content and expert presenter to what you want as much as possible. Special session for advisers, too. Register NOW!
But remember — you must be a member to get in on any of this! You can join online with a credit card or fill out the pdf form, submit it and receive an invoice.
QUESTIONS? email Candace Bowen cbowen@kent.edu
Here are your 2022 winners.