It's time to get ready for critiques and contests!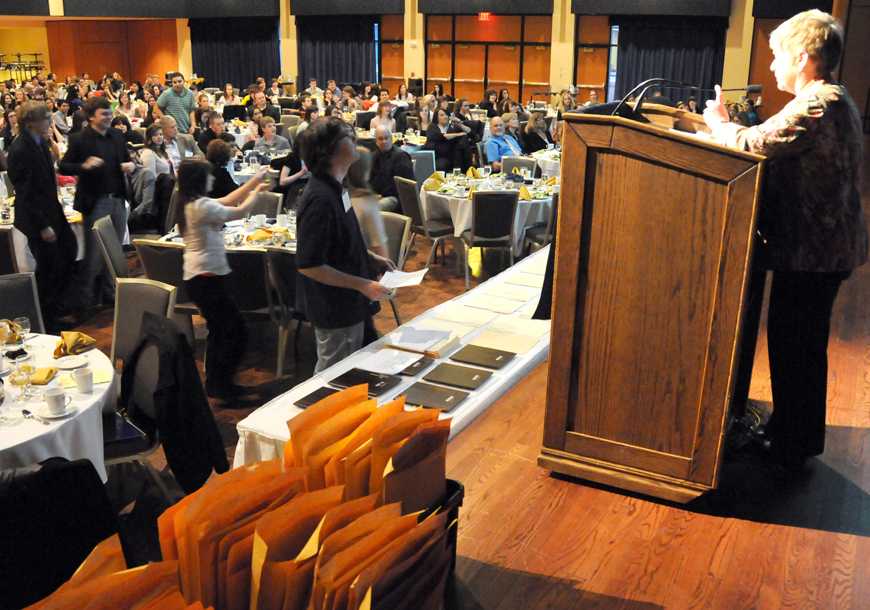 Are you ready to cheer for your staff?
You can't do that Friday, April 14 at the OSMA Awards Banquet unless you enter the critiques and contests this year. Look over your publications and decide what fits the categories and represents your best work. Then get everything ready to submit by Friday, Jan. 27. See the easy directions here.
Are you ready for OSMA contests and convention?
But wait! If you're an Ohio high school journalist or adviser, it's time make sure your school has paid your annual dues to be a member of the Ohio Scholastic Media Association. For $75 a year, all student media in your school will belong. Never been a member? Here's what you'll get:
All contests are no extra charge to enter — with more than 50 different individual categories for web, print, broadcast, yearbook and photography, plus overall critiques and ratings for newspapers, newsmagazines, student websites and yearbooks. (NOTE: The last yearbook deadline for 2022 was Nov. 30.)
Then Friday, April 14, check-in is from noon to 12:50 p.m. at Franklin Hall with four time slots for learning sessions from 1 to 5 p.m., followed by the awards banquet in the Ballroom of Kent State's Student Center. We'll enjoy a good meal and hear from an inspirational speaker (Name to be announced soon). Then you will have a chance to receive kudos for what went well and suggestions on how to keep improving based on word you submit in late January. Your publication's name — and YOURS — can be up on the screen at the awards banquet. (Check out the PowerPoint below for last year's winners). Saturday, April 15 from 9 a.m. to noon are sessions designed for what YOUR staff needs. We'll tailor the content and expert presenter to what you want as much as possible. Special session for advisers, too. Register NOW!
Fall regional workshops. Sessions are over for 2022, but we had more than 600 students and advisers at Kent State University and Mt. Vernon Nazarene University, learning and sharing and kicking the year off right.
But remember — you must be a member to get in on any of this! You can join online with a credit card or fill out the pdf form, submit it and receive an invoice.
QUESTIONS? email Candace Bowen cbowen@kent.edu
Here are your 2022 winners.